WIT – Women In Technology 10 anniversary PASS Summit Luncheon
Please go to this link for more info on the speakers and content. I am blogging and tweeting from this luncheon to help with exposure of the message and to learn more myself.
Louisiana has a WIT community - http://www.la-wit.org/
11:55AM
Room is filling up, many conversations at tables. Bloggers table is full, actually overflowing and the session should start at 12noon pacific
12:05PM
PASS president Bill introduces Wendy as moderator. 10 years for WIT. Room for 700 people and Wendy reviews how they would recruiter people like the PASS Ambassadors of today. Wendy thanks SQLSentry and volunteers for support. Wendy also recognizes SQLSaturday organizers for running these events.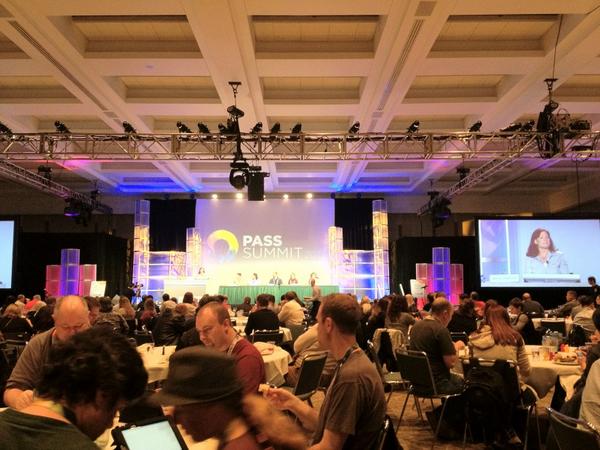 12:10PM
Stefanie is keynote speaker of WIT luncheon and says how overwhelmed with the attendance. Talks about have 60+ at the first luncheon and now 700+. Talks about her early years in technology and using COBOL.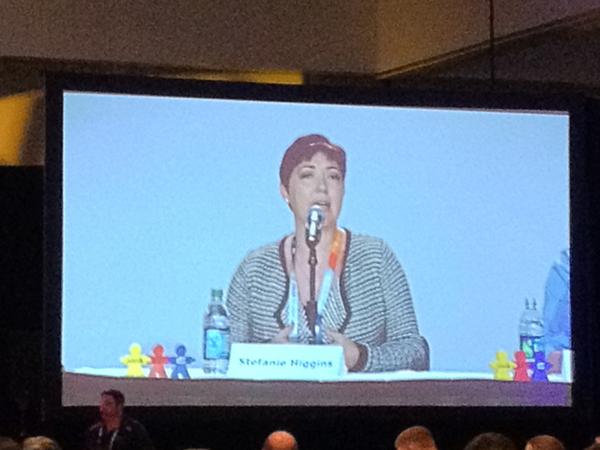 12:15PM
Up next is Wendy, the VC leader on the WIT chapter. Talks about in 2002 search for a woman at PASS. But, now that has changed. A 24-HOP of women speakers have helped more women speaker at PASS, SQLSaturday and local user groups. Now, promotion of women in IT has grown. About 15% at PASS Summit are women in 2011 and 2012. Denise wants to she more woman create the technology not just support. she is concerned about the amount of women leaving tech jobs.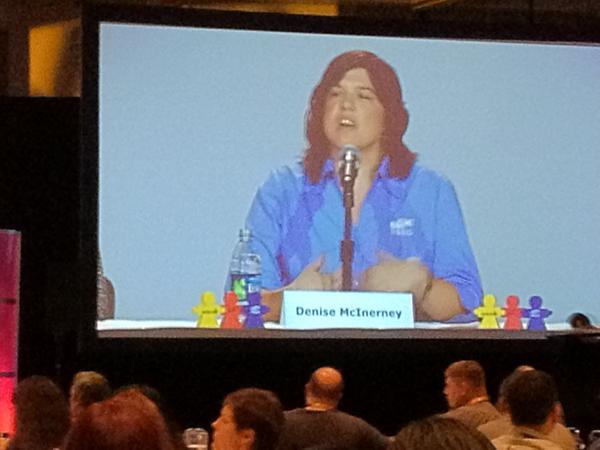 12:20PM
Kevin Kline is up next. Kevin has been involved with PASS since it started. Talks about the early days not having the money to help but we do have the attitude and heart to help the community. Leads the conversation of not being segregated and compares the different places that have welcome signs but a exclusive. PASS is goodness and we want to share with you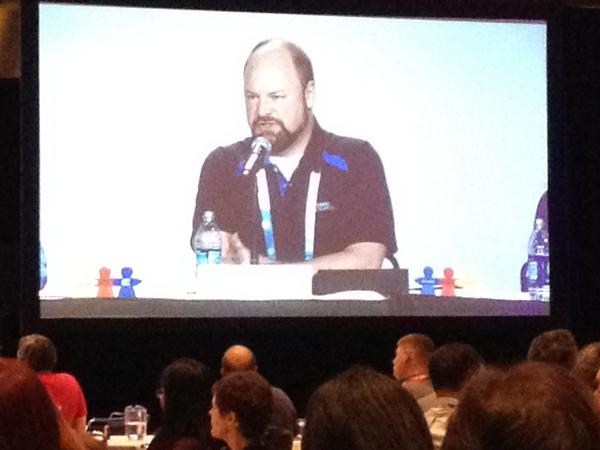 Mentions the need to have women in IT teams in order to bring the a different dimension to the task at hand. As a father of teenage girls, he is trying to find away to encourage them in IT. Always a Work In Progress.
12:30PM
Jen, the PASSion award winner up next. Very soft spoken woman, but experienced with the BI stack from Microsoft. Scottish accent is strong. Talks about the IT job helps her as a single mom to support her family. More diversity helps team dynamics. Mentions government studies in Scotland and US.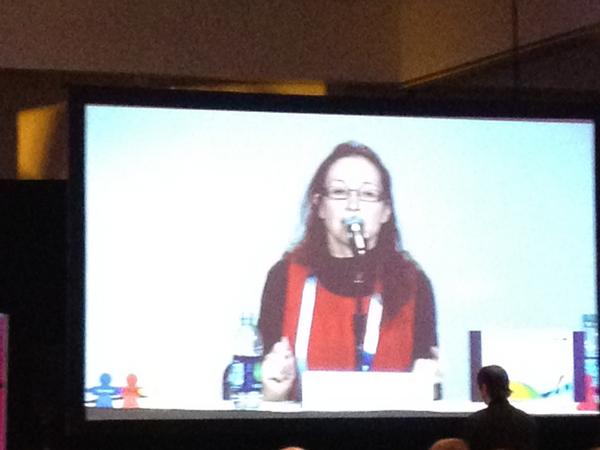 12:35PM
Kendra (MCM and MVP) talks about her search for the comfortable in the IT field and the different jobs she worked in. As she started speaking at SQLSaturday, She realized that when an attendee came up and asked more questions, being a consultant was a possibility. The encouragement she gives is start talking about what you know.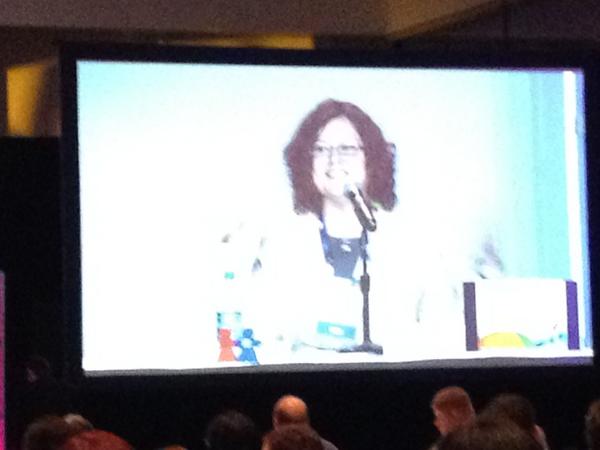 Rap Up
Question and answer period continues…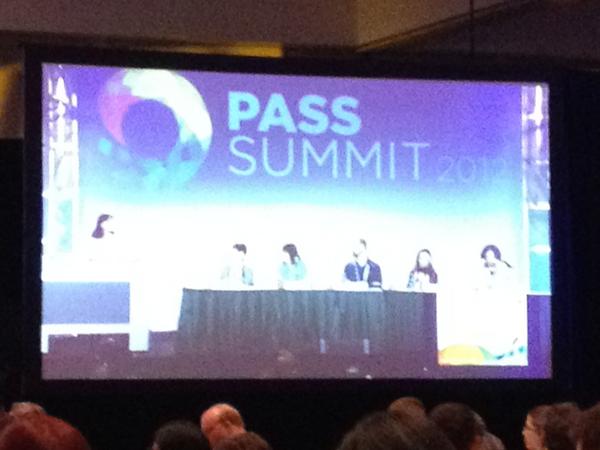 This luncheon was sponsored by
WIT Panelists

Stefanie Higgins
Stefanie Higgins has been a PASS member since 1999 and was very fortunate to have had the opportunity to serve as a PASS volunteer and eventually a PASS Board member from 2000 – 2005. She is one of the founders of the WIT luncheon event at PASS and as a mom of four she has a passion for encouraging working women especially in the area of work/life balance. Stefanie has worked as a Sr. DBA for IndyMac Bank, The Walt Disney Co. and as an IT Manager at DirecTV. She is an MCITP SQL Server 2008 R2, currently working as a Sr. DBA for Disney and enjoys telecommuting days from her home in beautiful San Diego CA.
Kevin Kline
Kevin Kline is a well-known database expert and software industry veteran. A long-time Microsoft SQL Server MVP and noted leader in the IT industry, he is a founder and former president of PASS and the author of popular IT books such as SQL in a Nutshell. Kevin is a top-rated speaker at industry conferences worldwide.
Kendra Little
Kendra Little is all about data, communication, and creativity. Kendra nerds out on SQL Server full time as a founder of Brent Ozar PLF, LLC, a boutique consulting company. She is a Microsoft Certified Master in SQL Server 2008 and a Microsoft MVP.
Denise McInerney

Denise McInerney began her career as a SQL Server DBA in 1998 and currently works as a Staff Technical Data Analyst at Intuit in Mountain View, CA. Denise, who serves as a Director-at-Large on the PASS Board of Directors, started volunteering for PASS in 2003. She founded the PASS Women in Technology Virtual Chapter (VC) and served as VC chairperson or co-chair for 5 years. Denise received the PASSion Award in 2007.
Jen Stirrup
Jen Stirrup is a SQL Server MVP, with a Bachelors degree in Psychology and two Masters in Artificial Intelligence and Cognitive Science. Jen holds a Europe-wide volunteer role in helping to co-ordinate 'Women in Technology' events as a SQLPass volunteer, which covers WIT events in disparate countries from Sweden to Poland. Jen is a veteran SQL Server Developer with 15 years SQL experience in delivering end-to-end Business Intelligence solutions. Jen blogs for SQLServerPedia as well as her own blog. She has presented in many SQL Server User Groups in the UK.